Get the best of Den of Geek delivered to your inbox daily or sign-up to receive our quarterly magazine!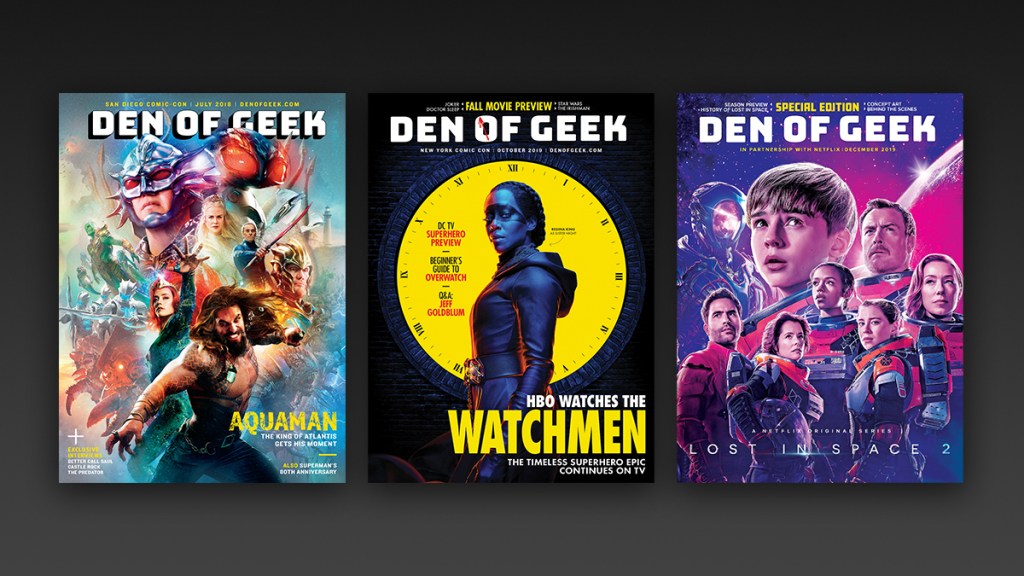 SUBSCRIBE TO DEN OF GEEK MAGAZINE FOR FREE!
The Den of Geek quarterly magazine will be packed with exclusive features, interviews, previews, and deep dives into geek culture. We'll focus on the hottest movies and TV shows, explore the latest in games, books, and comics while also bringing you retrospectives on your favorite classics. Our new magazine will celebrate the buzziest releases on the entertainment calendar with beautiful layouts, exclusive imagery, and in-depth long reads in 68-page full color pages. It will be published four times a year and the first issue will be launched in February. We're pretty sure you're going to love it…
How do you get your hands on a copy? For readers based in the United States, it's as simple as filling in the below form telling us the address you'd like the magazine shipped to. That's all there is to it! We'll send you a copy every quarter in 2021. Exact shipping dates are to be determined. For our international readers, we'll have more information on how you can snag a copy in the coming weeks.
Subscribe below!
Newsletter
Our newsletter delivers the hottest pop culture news to you every weekday. Stay ahead of the curve on Movies, TV, Games, Comics and way more! Plus, you'll always be prepared for weekend binge-watching with our weekly streaming guides every Friday.
We're entertainment experts, and with our newsletter you'll be one too! Subscribe below!