News
Upcoming Marvel Movies: MCU Phase 4 Release Date Schedule, Cast, and Story Details
If you're looking for updated details on all the Marvel MCU Phase 4 movies and Disney+ TV series coming up, including Doctor Strange in the Multiverse of Madness, Thor: Love and Thunder, and Loki Season 2, this is the place!
A bold new era for the Marvel Cinematic Universe began in 2021 on Disney+ with the wildly successful WandaVision, The Falcon and the Winter Soldier, and Loki, but Marvel Studios certainly haven't been resting on their laurels in terms of upcoming cinematic blockbusters – Thor: Love and Thunder, Doctor Strange in the Multiverse of Madness, Black Panther 2, and Ant-Man and the Wasp: Quantumania are all in various stages of production and will be making their way to the big screen before you can snap your fingers. Wait, no, don't do that.
There are even more Marvel movies that are just starting to gear up, including The Marvels, Fantastic Four, Guardians of the Galaxy Vol. 3, and a brand new version of Blade. And that's without mentioning all the TV series heading our way like Ms. Marvel, Moon Knight, and She-Hulk. Phew!
If you've been a little confused by Marvel's shifting dates and streaming priorities, never fear! We've got a comprehensive release calendar for you here detailing all the upcoming MCU projects, so you'll always be able to find the latest updates when you need them.
Let's take a look at everything that Marvel and the Marvel Studios-Sony partnership have in store over the next few years…
Moon Knight
Release Date: March 30, 2022
Oscar Isaac will play Marc Spector, a disturbed fortune hunter who also happens to be the avenging avatar of an Egyptian moon god. The series has now wrapped and looks to be heading our way in 2022.
Here's the official synopsis from Marvel:
"The series follows Steven Grant, a mild-mannered gift-shop employee, who becomes plagued with blackouts and memories of another life. Steven discovers he has dissociative identity disorder and shares a body with mercenary Marc Spector. As Steven/Marc's enemies converge upon them, they must navigate their complex identities while thrust into a deadly mystery among the powerful gods of Egypt."
Ethan Hawke stars alongside Isaac as the villainous Arthur Harrow, and the series is being directed by Mohamed Diab and The Endless duo of Justin Benson and Aaron Moorhead!
Morbius
Release Date: April 1, 2022
Spider-Man spinoff Morbius is Sony's next big Marvel wild card, and it might just be the first spinoff to properly connect to the MCU. Maybe. Who can even tell anymore, right?
Here's the official synopsis for the film…
"Dangerously ill with a rare blood disorder, and determined to save others suffering his same fate, Dr. Morbius attempts a desperate gamble. What at first appears to be a radical success, a darkness inside him is unleashed and transforms this healer into a hunter."
Safe House's Daniel Espinosa directs from a script by Matt Sazama, Burk Sharpless, Art Marcum, and Matt Holloway. Jared Leto stars as the vampiric title character, and the cast also includes Matt Smith, Adria Arjona, Jared Harris, Al Madrigal, and Tyrese Gibson.
Check out our in-depth look from the set of Morbius right here!
Doctor Strange in the Multiverse of Madness
Release Date: May 6, 2022
Doctor Strange in the Multiverse of Madness looks like it will open up the storytelling possibilities in the MCU like never before. And that's just based on the name alone. Scott Derrickson was scheduled to direct, but bowed out because of "creative differences" with Marvel. The good news is that Marvel found a suitable replacement in none other than Sam Raimi, who of course has plenty of superhero experience thanks to his Spider-Man trilogy in the early 2000s!
This movie has loads of connections to the wider MCU. Elizabeth Olsen will be there as Wanda Maximoff post-WandaVision, and the film will also connect to the events of Loki and Spider-Man: No Way Home with its multiversal ambitions. Considering all the ways the good Doctor messed up in No Way Home, we expect nothing less than total chaos on tap for this flick!

Thor: Love and Thunder
Release Date: July 8, 2022
Taika Waititi, who gave us the delightful Thor: Ragnarok, returns to write and direct this fourquel. Chris Hemsworth is back, Natalie Portman is your new Thor (yes, you read that right, Jane Foster will wield the hammer…just as she did in the comics!) and Christian Bale stars as the terrifying Gorr the God Butcher. Not only that, this movie will finally put Olympians in the MCU with Russell Crowe as Zeus. Can Hercules be far behind?
Oh, and did we mention that the Guardians of the Galaxy will be along for the ride, too?
Ms. Marvel
Release Date: Summer 2022
Ms. Marvel is finally coming to live action! Here's the official synopsis for the series…
"Ms. Marvel introduces Kamala Khan—a 16-year-old Pakistani-American growing up in Jersey City. A great student, an avid gamer and a voracious fan-fiction scribe, she has a special affinity for superheroes, particularly Captain Marvel. But Kamala struggles to fit in at home and at school—that is, until she gets super powers like the heroes she's always looked up to. Life is easier with super powers, right?"
The cast includes Iman Vellani as Kamala Khan aka Ms. Marvel, Aramis Knight, Saagar Shaikh, Rish Shah, Zenobia Shroff, Mohan Kapur, Matt Lintz, Yasmeen Fletcher, Laith Naki, Azher Usman, Travina Springer, and Nimra Bucha. Episodes are directed by Adil El Arbi & Bilall Fallah, Meera Menon, and Sharmeen Obaid-Chinoy.
This is going to be a big one, folks, because Kamala is going to be a significant player in Captain Marvel 2. How significant? The title of that movie is now The Marvels! More on that in a minute…
Spider-Man: Across the Spider-Verse
Release Date: October 7, 2022
Is it technically an MCU movie? Nope. But with all the legal weirdness going on between Marvel and Sony, and this franchise's very multiversal concept, who's really to say that it ISN'T an MCU movie either, right? In any case, the sequel to the best Spider-Man movie of all time is coming in 2022 with Avatar: The Last Airbender mastermind Joaquim Dos Santos directing and David Callaham writing.
Get to know major player Spider-Man 2099 right here!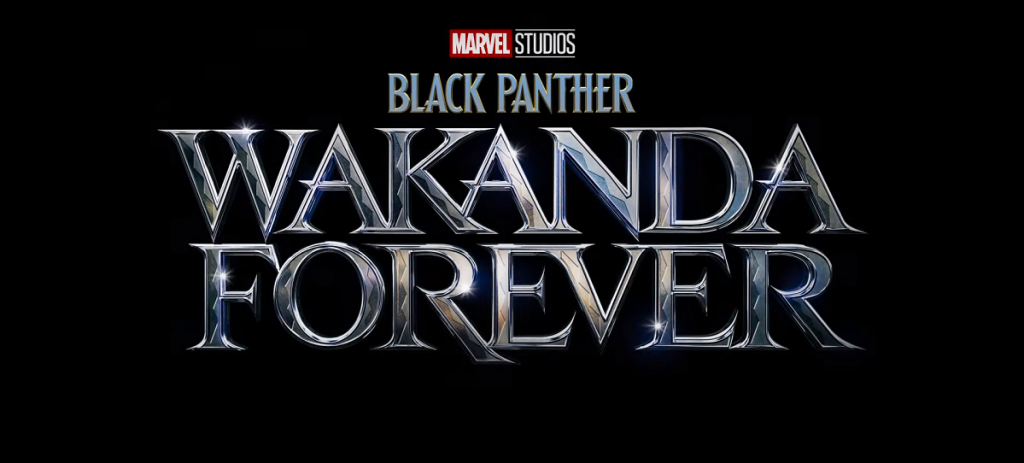 Black Panther 2: Wakanda Forever
Release Date: November 11, 2022
Black Panther 2 is now called Black Panther: Wakanda Forever. Marvel has made it official that after the tragic, untimely death of Chadwick Boseman they have no intention of recasting the role of T'Challa, which is absolutely the right move.
Ryan Coogler returns as director, but there are no other details currently available. Interestingly, Coogler is also bringing a Wakanda TV series to Disney+ at some point in the future, too, and something tells us this Wakanda-centric title for the sequel is a sign of things to come. This production has been quite troubled, though. Will it make that release date? Time will tell!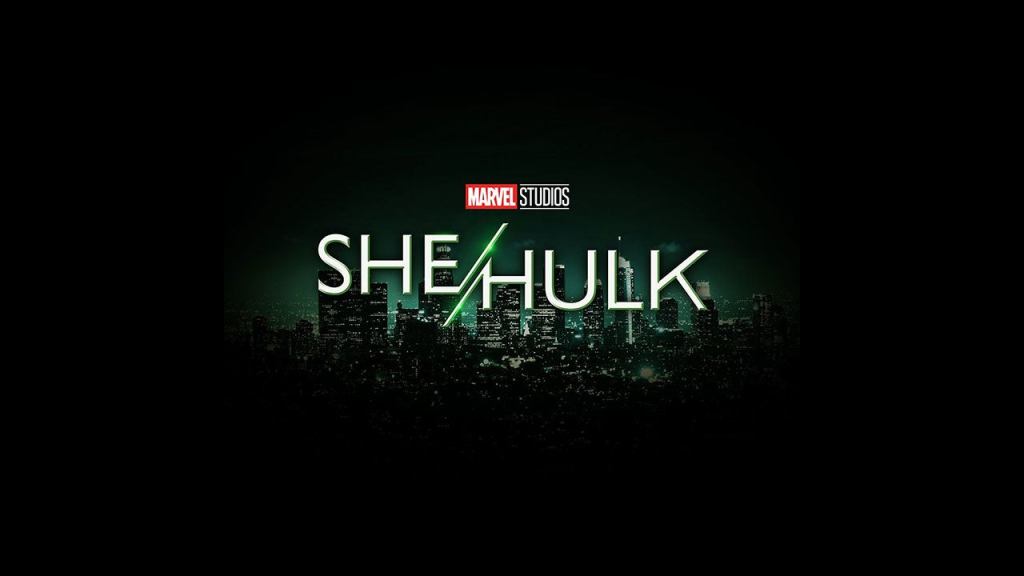 She-Hulk
Release Date: 2022
Tatiana Maslany will play Jennifer Walters, a lawyer who ends up with her cousin Bruce Banner's gamma-irradiated blood. Hilarity certainly ensues. And yes, Mark Ruffalo will indeed appear on the show. Jameela Jamil will play Shulkie foe Titania. Kevin Feige has promised that since this will be a courtroom show, you never know who else from the MCU could show up…especially now that fellow lawyer Matt Murdock showed his face in a Spider-Man: No Way Home cameo.
It's likely we'll get She-Hulk on Disney+ in 2022, but nothing is confirmed at this stage. We expect to hear more release date news soon, so watch this space!
The Guardians of the Galaxy Holiday Special
Release Date: Dec. 2022
James Gunn will write and direct a new seasonal TV special featuring the Guardians of the Galaxy, with the main cast returning to star in it. It will be filmed alongside Guardians of the Galaxy Vol. 3 and stream on Disney+ in December 2022. Just so ya know, it's set between the events of Thor: Love and Thunder and Guardians of the Galaxy Vol. 3.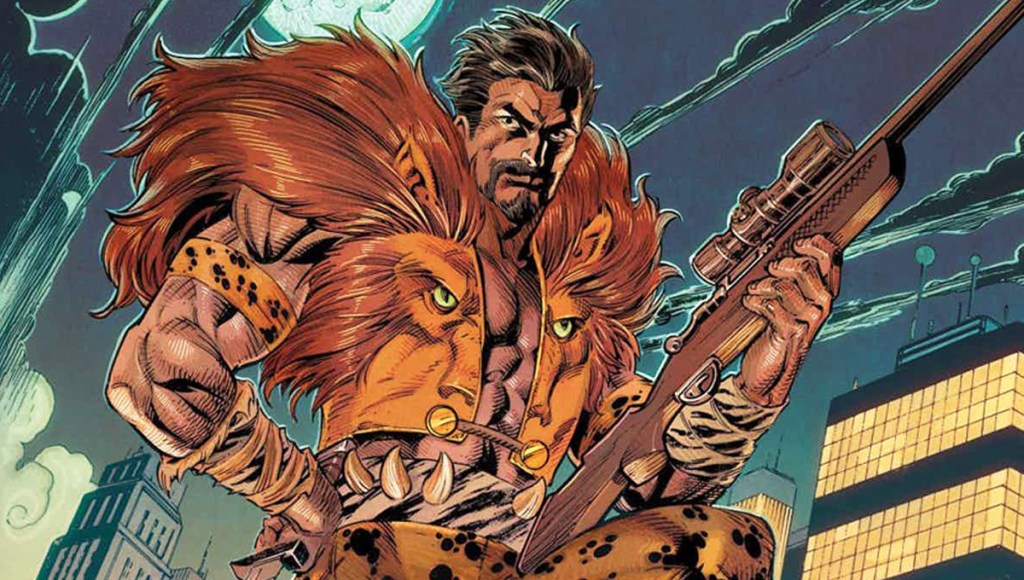 Kraven the Hunter
Release Date: Jan. 13, 2023
While technically not part of the MCU, things are always murky enough with these Sony Spider-Man projects that we figure it's better safe than sorry when it comes to including them. In this case, another Spidey villain is getting his own movie. This time, bafflingly, it's Kraven the Hunter, a character who had once been tapped to appear in Sony's previous attempt to bring a Sinister Six movie to life (his spear appeared in that tease at the close of The Amazing Spider-Man 2), and who Jon Watts once considered as the villain for his third Spidey flick before No Way Home came together.
JC Chandor is directing from a screenplay by Matt Holloway, Art Marcum, and Richard Wenk. Aaron Taylor-Johnson will star as Sergei Kravenoff. There's not a lot of other info out there about this one, but we'll keep you posted as we hear more!
This is also as good a place as any to note that Sony has also reserved two other dates in 2023 as untitled Spidey/Marvel related projects: June 23 and October 6. One of these is probably a "safety" for Kraven if it doesn't make that January release date. But that October date sure seems like a good fit for any potential Venom 3, considering how those movies keep cleaning up the box office in October!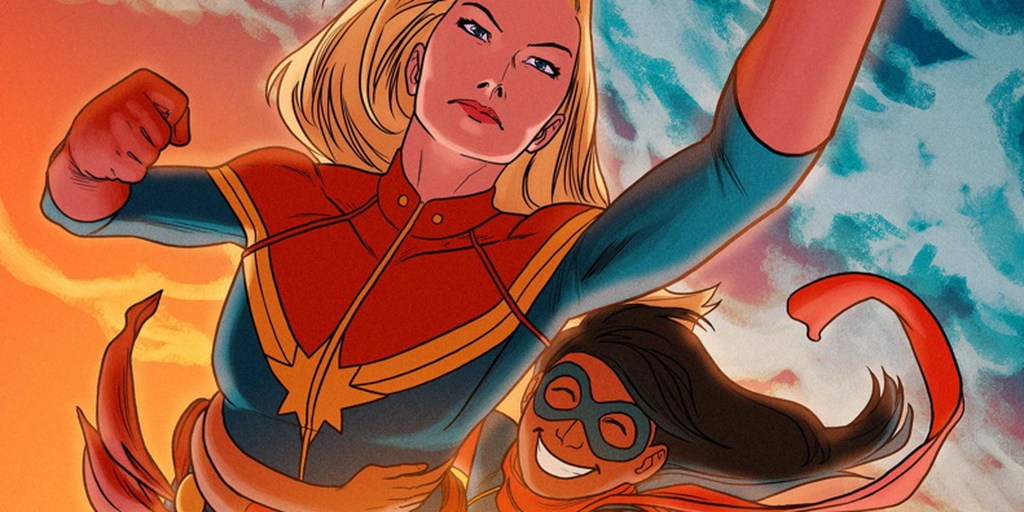 Captain Marvel 2: The Marvels
Release Date: February 17, 2023
WandaVision writer Megan McDonnell has been tapped to write the screenplay for Captain Marvel 2, which now boasts the title of The Marvels. You know what else is really cool? Candyman's Nia DaCosta will direct!
We have no idea where we'll find Carol Danvers (Brie Larson) in the sequel to her hugely successful first standalone MCU entry. Will she be fighting to loosen her former Kree pals' iron grip on a post-Avengers galaxy? Or will the follow up film see her fighting for justice in the present?
In any case, we know that she'll be facing off with Zawe Ashton as a currently-unnamed antagonist, and WandaVision's Monica Rambeau (Teyonah Parris) will also return in her superpowered state after the events of that game-changing show. Considering that Monica was once known as "Captain Marvel" in the comics, that title of The Marvels becomes more appropriate. And even MORE appropriate when you realize that Kamala Khan, Ms. Marvel, will also be making her big screen debut.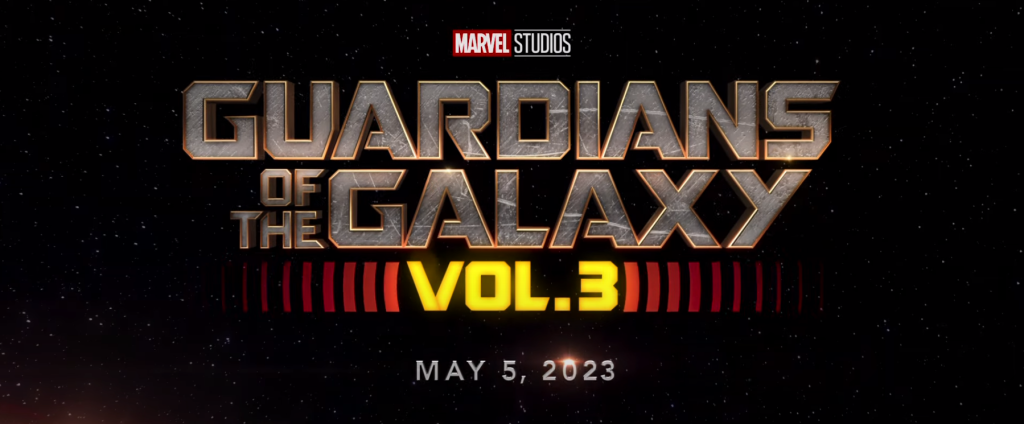 Guardians of the Galaxy Vol. 3
Release date: May 5, 2023
After a tumultuous period which saw James Gunn fired and then rehired as Guardians of the Galaxy Vol. 3 director, he will finally return to complete his spacefaring trilogy for the studio. A new and major addition to MCU mythology will finally make his big screen debut in this film, with Will Poulter arriving as the long-awaited Adam Warlock, whose birth was teased at the end of the previous film.
Avengers: Endgame left the team in an interesting place, which will be further explored in the upcoming Thor: Love and Thunder. We broke down some of the story possibilities right here.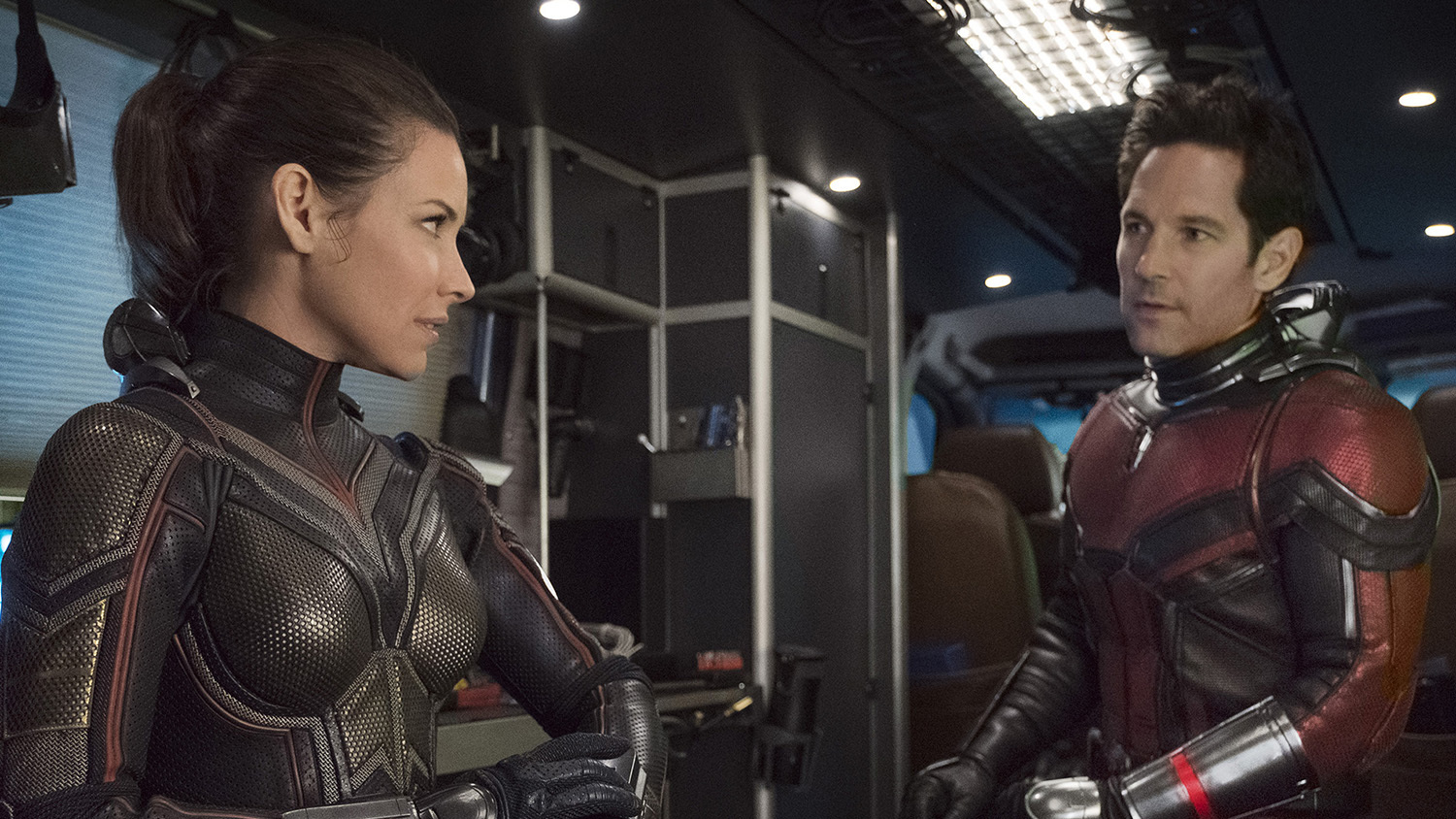 Ant-Man and the Wasp: Quantumania
Release date: July 28, 2023
Peyton Reed will return to direct the third installment of the Ant-Man saga, making him one of only two directors in MCU history to complete a trilogy…perhaps the most unlikely trilogy in Marvel's entire arsenal. Paul Rudd will return as Scott Lang, and you can certainly expect Evangeline Lilly to return as The Wasp and Michael Douglas as Hank Pym.
The villain of the film? That will be Kang the Conqueror, who will be played by Lovecraft Country's Jonathan Majors. The inclusion of Kang in the Ant-Man threequel makes a lot more sense if you've already watched Loki, as in that series we got to meet one of his Variants, "He Who Remains." During the season finale, Majors was on hand as He Who Remains to explain that in opening up the multiverse, the MCU was exposing itself to his other Variants like Kang the Conqueror – who will definitely be much less amiable in Ant-Man 3 than He Who Remains.
And then there are still some dates that Marvel has announced that they have yet to match projects to. Those dates are Nov. 13, 2023, Feb. 16, 2024, May 3, 2024, July 26, 2024, Nov. 8, 2024. We speculated on what ALL of those could be right here.
Some of those dates could very well be good fits for the following films…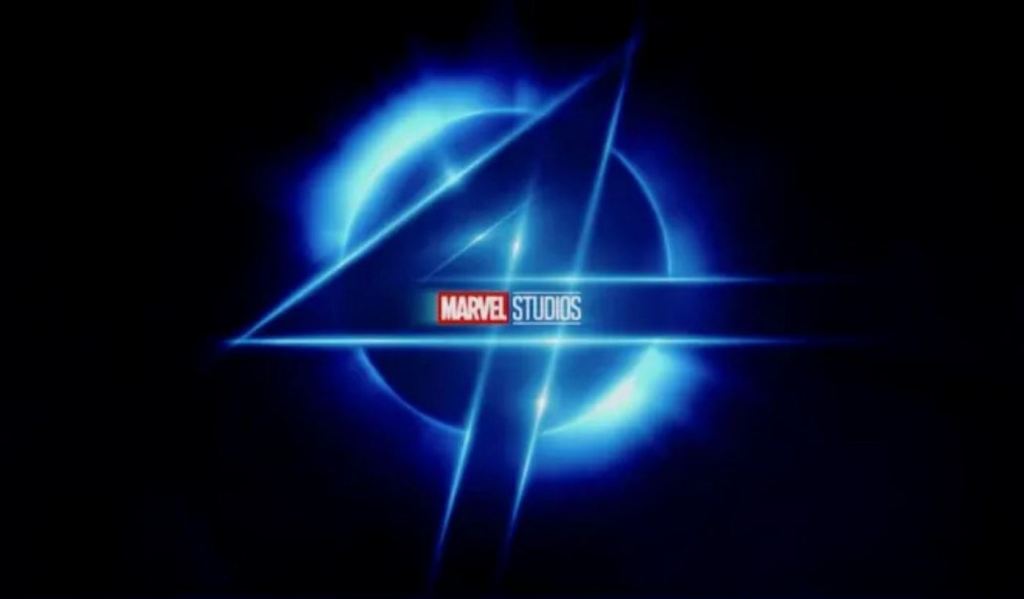 Fantastic Four
The MCU Fantastic Four movie is finally happening! Marvel seems to be hinting that Fantastic Four will be their next priority after Guardians of the Galaxy Vol. 3. So is it possible that we'll see it on Nov. 3, 2023? That's the kind of pre-holiday real estate that might be a good fit to launch what will be the most important piece of the MCU going forward!
Marvel's first family will join the Marvel Cinematic Universe in a film directed by Jon Watts, who did such a wonderful job with the first two MCU Spider-Man movies. That's all the information that's out there at the moment, but as soon as we have more, we'll update this. We have our own theories on why Marvel went with the Fantastic Four before the X-Men, but that's another story.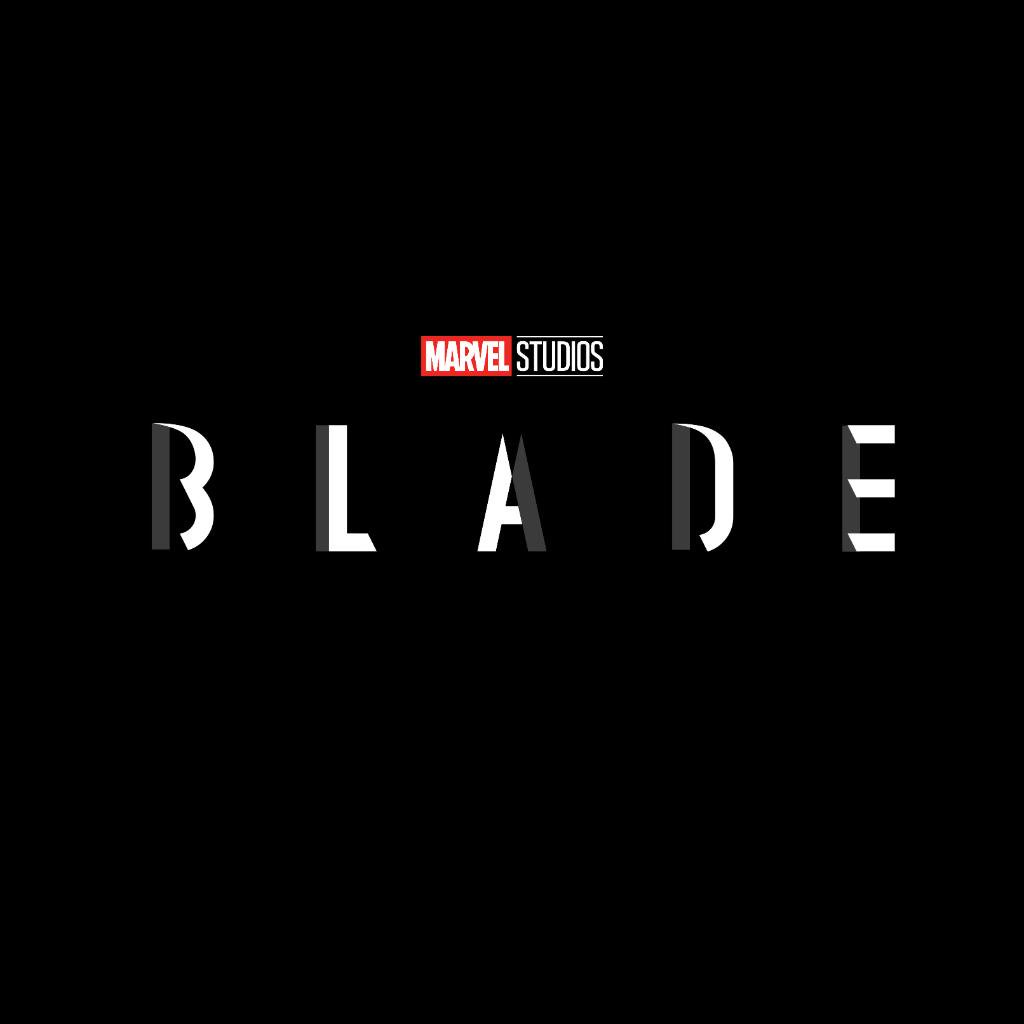 Blade
In 2019, Marvel announced that they would be rebooting the Blade franchise with Mahershala Ali playing the titular daywalker. Ali's True Detective co-star – and former Blade villain – Stephen Dorff is excited to see what he can do with the character, and so are we. A director has already been found in Mogul Mowgli helmer Bassam Tariq.
This is another candidate for that Nov. 13 release date (especially since it means they'd be able to market the film during Halloween season. Blade is a vampire hunter, after all, and he's already (well, his voice) popped up at the end of Eternals to have a chat with Dane Whitman (Kit Harington) about wielding the Ebony Blade! So you can expect this film to have ties to both the Black Knight, Moon Knight and perhaps the rumored Werewolf By Night Halloween special Marvel are said to be cooking up.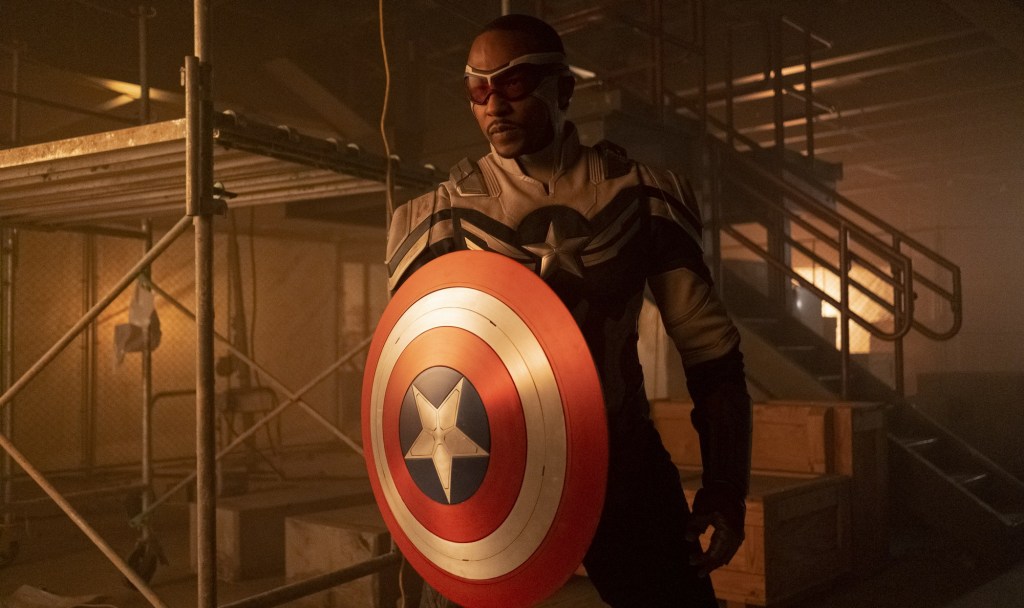 Captain America 4
The Falcon and the Winter Soldier showrunner Malcolm Spellman is co-writing a currently-untitled Captain America 4 with another FWS alum, Dalan Musson. Those are pretty much all the details that are currently available on this one at this time, but at least we know that Anthony Mackie will return as Sam Wilson in that incredibly badass Captain America costume they gave him for that show. We wrote some more about the potential story possibilities for this one right here.
There's no date or director for this one yet, so even 2023 seems like it might be a longshot, so this will most likely hit one of those 2024 dates.
Deadpool 3
Wendy Molyneux and Lizzie Molyneux-Loeglin will be the writing team tasked with bringing the Merc with a Mouth to the MCU. What a Deadpool 3 could look like in the interconnected Marvel Cinematic Universe is, of course, anybody's guess, but if anyone can crack wise about the follies of this kind of corporate synergy, it's Ryan Reynolds. Considering how well the first Deadpool movie did in its February release, we could see this slotting in to Feb. 16, 2024 nicely.
And then there's all that lingering TV stuff…
Loki Season 2
As revealed at the end of Marvel's multiverse-bombing Loki, the God of Mischief will be back for a second season on Disney+ after he and Sylvie changed the MCU forever in the season one finale. Details of what might be in store are currently thin on the ground, but we do know that director Kate Herron will not return to helm the second season. Tom Hiddleston will of course be back as the titular character, but everything else is up in the air right now, including confirmation on any of his co-stars. It would be great to see Owen Wilson reprise the role of Mobius, and catch up with Sylvie again after her encounter with He Who Remains.
Ironheart
The first of two series that will explore the legacy of Iron Man and Tony Stark in the MCU, Ironheart stars Dominique Thorne as Riri Williams, a teenager at M.I.T. who creates her own suit of armor to right the wrongs of the world.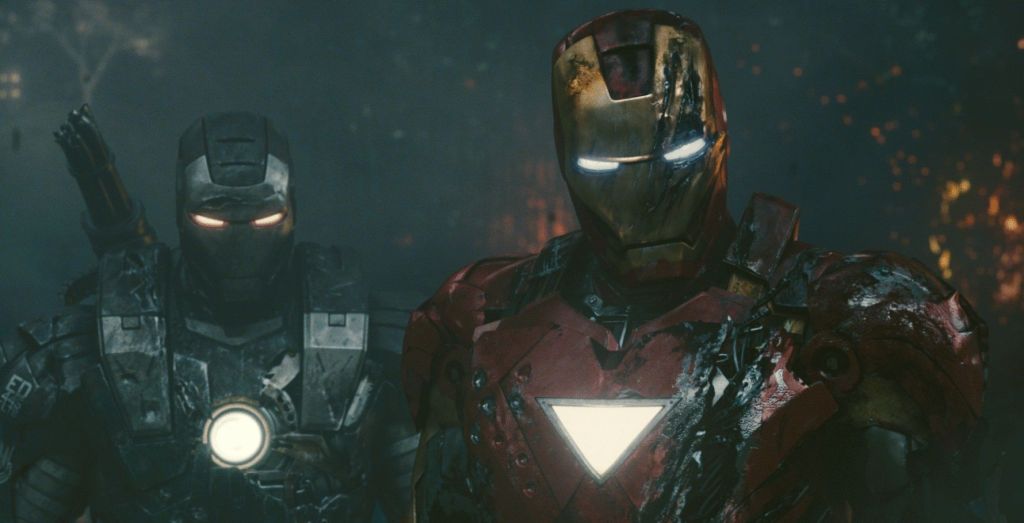 Armor Wars
Don Cheadle will reprise his role as Rhodey and will have the solo spotlight in the War Machine armor in a series that deals with a nightmare scenario for the MCU: what if Tony Stark's Iron Man technology fell into the wrong hands and was getting duplicated by villains? Based on a classic comics run, Armor Wars promises big action and lots of obscure bad guys. We can't wait.
Secret Invasion
Samuel L. Jackson will return as Nick Fury alongside Ben Mendelsohn as Talos for a series about the shape-shifting Skrull infiltration of Earth. Kingsley Ben-Adir is apparently playing the villain of the series. Olivia Colman, Emilia Clarke, and Killian Scott also star.
On directing duties are Thomas Bezucha (Let Him Go) and Ali Selim (The Looming Tower) while Mr. Robot vet Kyle Bradstreet is the head writer.
Secret Invasion could be the biggest thing to happen to the MCU since Endgame.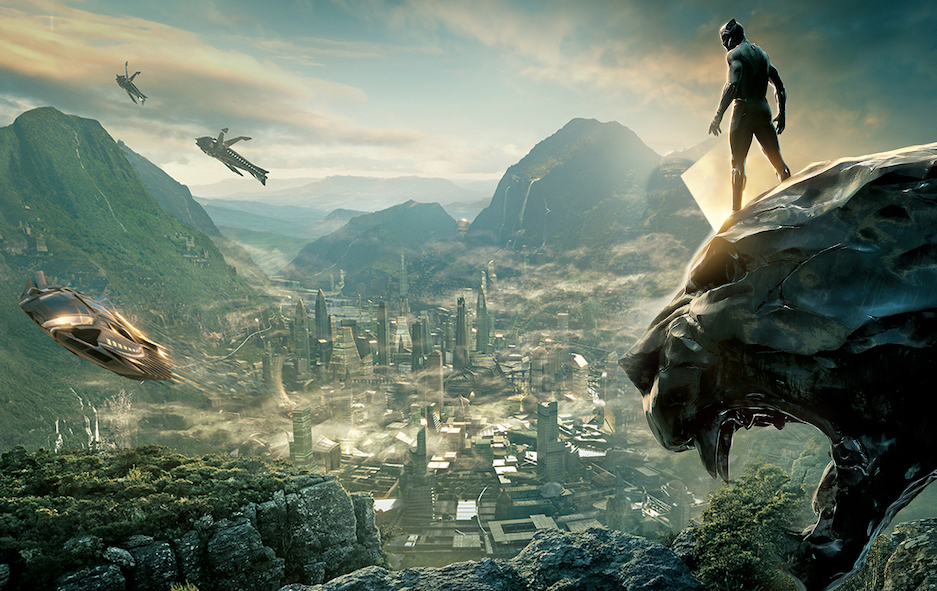 Wakanda
Very few details are available on this one at the moment, but Ryan Coogler will develop at least one Wakanda-set TV series for Disney+. Could this have anything to do with that Wakanda Forever title for Black Panther 2? We wrote more about some of the implications of this here.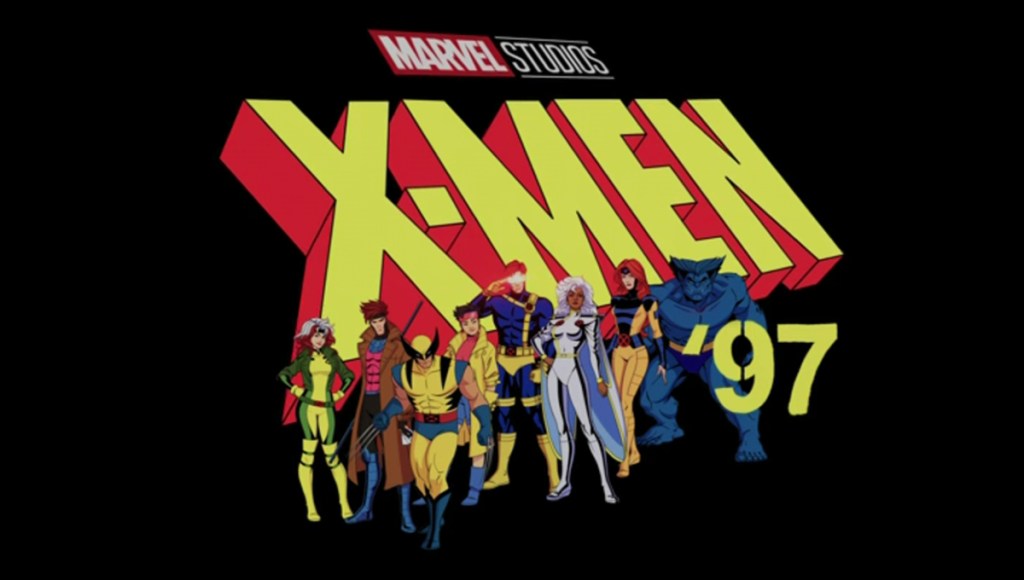 X-Men '97
Yes, the beloved X-Men series is making a comeback! Marvel promises that it will be "an animated series that explores new stories in the iconic '90s timeline of the original series." Beau DeMayo has been tapped as executive producer and head writer. We wrote more about why this is the only version of X-Men that matters right here.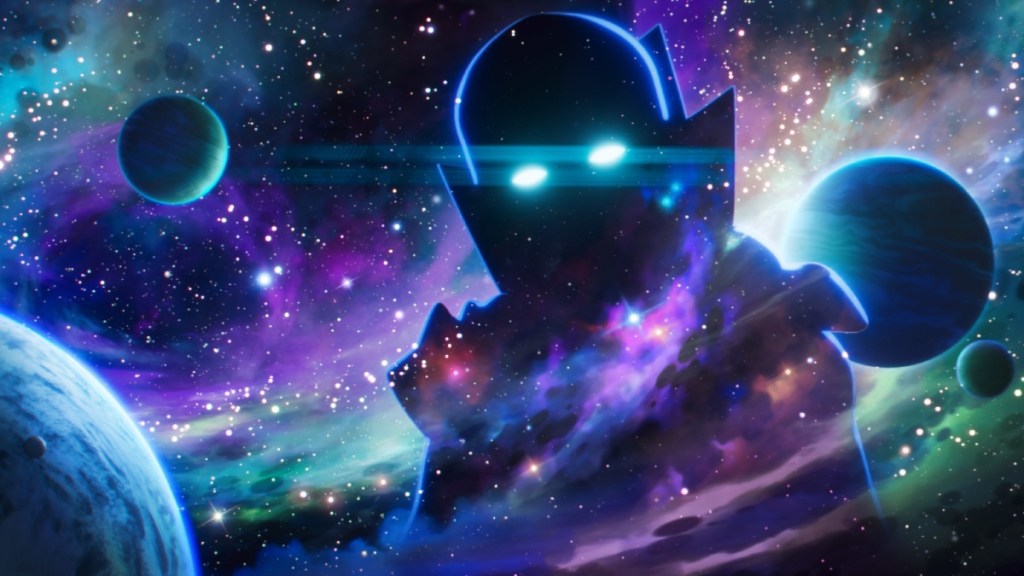 What If…? Season 2
Bryan Andrews and AC Bradley return to shepherd in another season of wild animated MCU multiverse adventures, and who knows what we might be in for when the series returns? Marvel certainly gave nothing away in its official synopsis, but expect more Captain Carter at the very least:
"The second season of the fan-favorite animated series. After enlisting the Guardians of the Multiverse to stop Infinity Ultron, The Watcher returns in Season 2 of What If…? to meet new heroes and explore more strange new worlds in the MCU's ever-expanding Multiverse."
Echo
Introduced in Hawkeye and played by Alaqua Cox, Echo aka Maya Lopez will be getting her own spin-off series on Disney+. Very little is known about the show, but we could see a number of Netflix's Daredevil crew make appearances!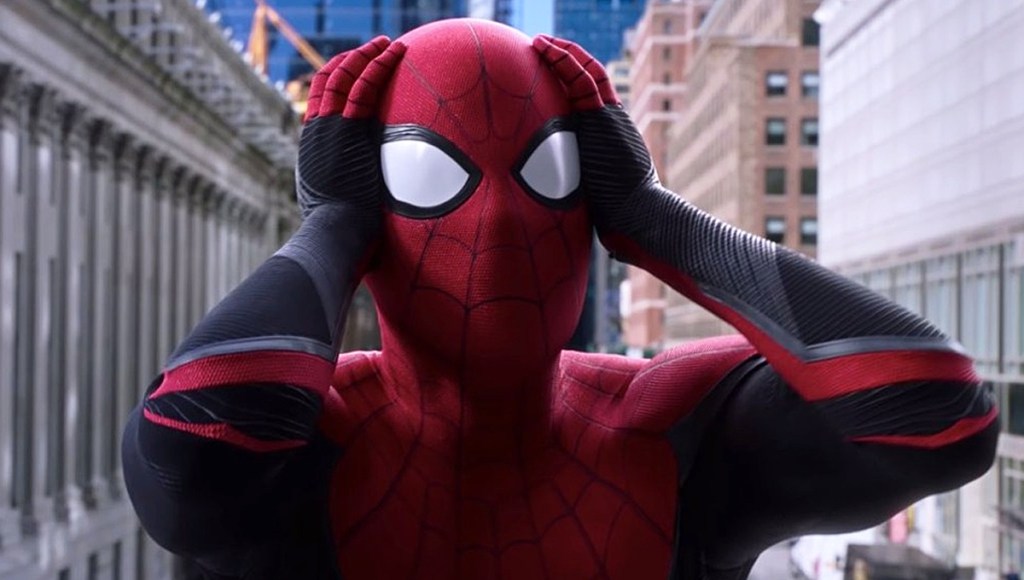 Spider-Man: Freshman Year
Spider-Man: Freshman Year is yet another MCU animated series that will follow Peter Parker "on his way to becoming Spider-Man in the MCU, with a journey unlike we've ever seen and a style that celebrates the character's early comic book roots." Executive producer Jeff Trammel serves as head writer on this prequel show currently in the works at Disney+.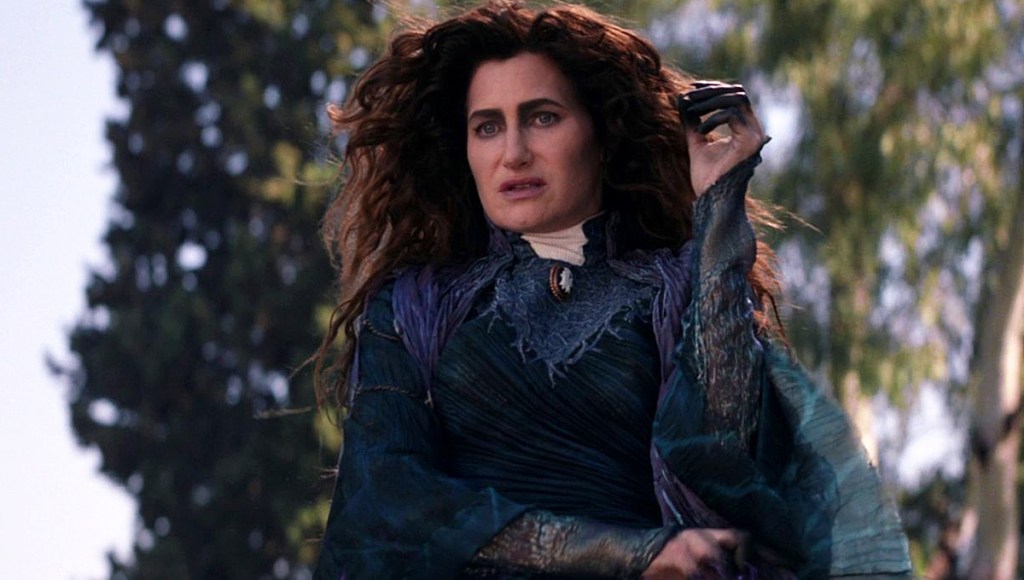 Agatha: House of Harkness
WandaVision writer Jac Schaefer returns triumphantly to the MCU's small screen with this live-action spin-off series that will bring back the breakout character of that first show, Agatha Harkness (Kathryn Hahn). Cackling and witchy vibes incoming; bunny stroking likely. It's not yet been confirmed if this will be a prequel project or whether we'll catch up with Agatha again following the events of WandaVision.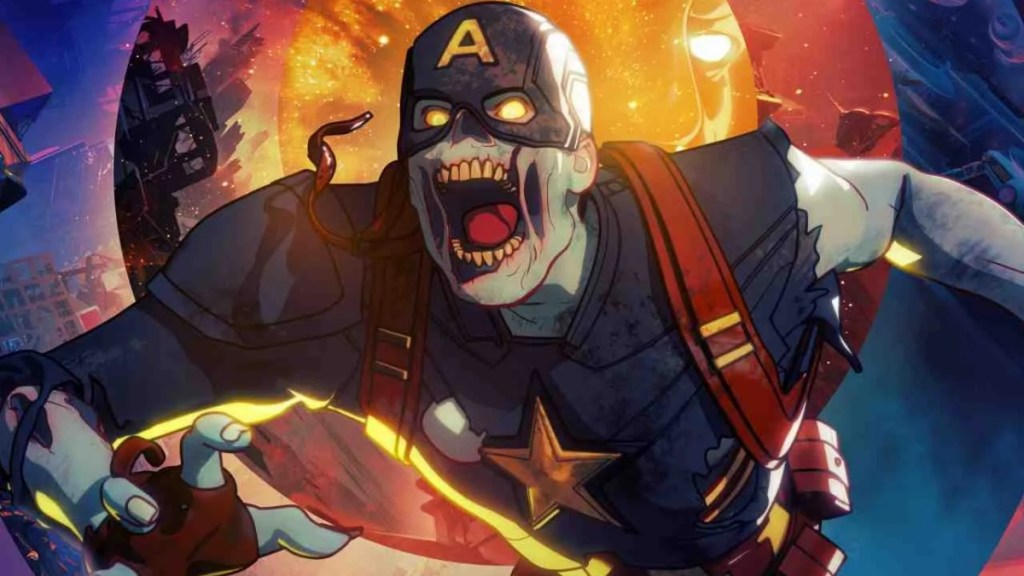 Marvel Zombies
With Marvel Studios ramping up their new animated division, it came as no surprise to hear that there are now a number of fresh cartoons on their way to Disney+, but fans of What If…?'s standout zombie episode will be thrilled to learn that there is an entire series of Marvel Zombies shenanigans incoming.
We'll keep updating this with new information as it becomes available!
What upcoming MCU projects are YOU most looking forward to? Let us know in the comments!